KEYNOTE SPEAKER ANNOUNCED FOR IUC 45!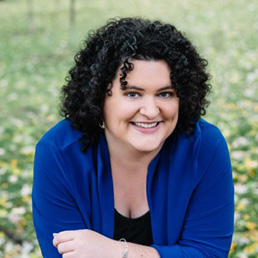 GRETCHEN MCCULLOCH, INTERNET LINGUIST
Join us at IUC 45 as Keynote Speaker Gretchen McCulloch presents "Taking Playfulness Seriously - When Character Sets Are Used in Unexpected Ways."
Gretchen is an internet linguist and author of the New York Times bestselling Because Internet: Understanding the New Rules of Language. She is the Resident Linguist at Wired and the co-creator of Lingthusiasm, a podcast that's enthusiastic about linguistics. She lives in Montreal, but also on the internet.
---
Trained, Tested, Trusted: Understand best practices in process and among teams reliably delivering high quality global products. Examine how developers build, test, and deploy great global products. Explore technologies for design, localization, multilingual testing, workflow management, and content management.
Expert practitioners and industry leaders present detailed recommendations for businesses looking to expand to new international markets and those seeking to improve time to market and cost-efficiency of supporting existing markets. Recent conferences have provided specific advice on designing software for European countries, Latin America, China, India, Japan, Korea, the Middle East, and emerging markets.
For 30 years the Internationalization & Unicode® Conference (IUC) has been the preeminent event highlighting the latest innovations and best practices of global and multilingual software providers. Join us in Santa Clara to promote your ideas and experiences working with natural languages, multicultural user interfaces, producing and supporting multinational and multilingual products, linguistic algorithms, applying internationalization across mobile and social media platforms, or advancements in relevant standards.
IMPORTANT NOTICE: As an added layer of safety, a requirement of COVID-19 vaccinations has been implemented for attendance at IUC 45. Onsite participants must prove "full vaccination" status to gain entry to the event. Please read the full OMG-managed Event Attendance Policy.

---
©2018 Google LLC All rights reserved. Google and the Google logo are registered trademarks of Google LLC.
---